Asaka Karin
From Love Live! School Idol Festival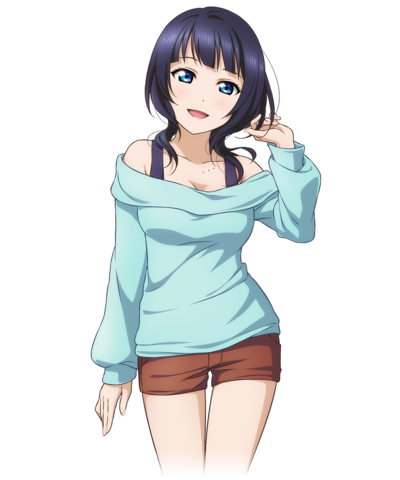 Character Profile
Japanese Name: 朝香 果林
Grade: 3rd Year
Birthday: June 29 (Cancer)
Blood Type: AB
Height: 167cm
Three Sizes: B88 / W57 / H89
Main Attribute: ?
CV: Kubota Miyu

A third-year student at Nijigasaki High School. She has the looks and the body of someone much older than a high school student and is aiming to become a model. Despite her mature appearance, she has a very innocent side to her as well.
Cards
Rares
...
Super Rares
Asaka Karin [Super Rare #1569]

Max Level: 80

HP: 4

2890

2560

4200


Appeal: Perfect Charm
For every 15 perfects, there is a 36% chance of increasing player's score by 200 points. (Level 1)




---


Center Skill: Cool Heart
Increases Cool points by 6%.



Above: Special login bonus and available in Seal Shop during May 2018 in celebration of the Nijigasaki High School Idol Club's regular program on Abema TV.
Super Super Rares
...
Ultra Rares
...
Side Stories
...
Quotes
Home Screen
...
Tapping the Character
...
Other Screens
...
Event-Triggered
...
Date-Triggered
...
Cameos
...