凛と一夜の間違い。
From Love Live! School Idol Festival
Event Name: 凛と一夜の間違い。
Event Name (Romaji): Rin to Ichiya no Machigai
Event Name (English): Rin and One Night's Mistake
Event Period: October 20, 2014, 4PM JST - October 31st, 2014, 3PM JST
Token:
Event Live: 恋のシグナルRin rin rin!
Main Event Prize:

SR Rin
Event Song Note Distribution
Note: See Unit Formation for more details
| 恋のシグナルRin rin rin! | A | B | C | D | E | F | G | H | I |
| --- | --- | --- | --- | --- | --- | --- | --- | --- | --- |
| Total Notes: 386 | 35 | 44.75 | 54 | 51 | 18.75 | 51 | 57 | 43.75 | 37 |
Event Scenarios
Chapter 1
Rin: (μ's is having a sleepover at school today! It's pretty simple; we're just borrowing some futons and sleeping in the classroom~☆)
Rin: (Our next live show is coming up really soon, so we were all going to get together for the last spurt of our intensive training...)
Rin: (...But that was probably just an excuse we made up later. I'm sure everyone was feeling lonely since summer break's almost over.)
Rin: (We just wanted to have fun together! That's what it feels like to me~☆)
Rin: (We did start practicing at 7 AM, but we also had a fun picnic lunch together. ♪)
Rin: (And then we had fun eating the crème caramel that we brought, and for dinner we made special μ's curry in the school kitchen...)
Rin: (Basically, we had a lot of fun~!!)
Rin: (And then when the time finally came for our last training session of the day, we were supposed to go to the gymnasium, but... Huh? Where's Nozomi-chan?)
Chapter 2 - Unlocked at 500 points
Rin: I'll look for her!!
Rin: (I leave the classroom and check the restrooms, the staff room, the third years' classrooms, and even the shower room...)
Rin: (But no matter where I look, Nozomi-chan is nowhere to be found.)
Rin: Heeey, Nozomi-chaaaan!! Where are youuu~!?!?
Rin: (The last place I check is the roof, where we always practice.)
Rin: (But she couldn't possibly be here, right? Not when we finally have a chance to use the gymnasium, which even has a mirror.)
Rin: (I reach the top of the stairs, open the door to the rooftop, and am greeted by the night breeze.)
Rin: (Uwaa... it's already pretty chilly! Fall must be coming soon~)
Rin: Oh, there she is! Nozomi-chan!
Rin: (I found her lying down at the part of the roof with the best view, looking up at the night sky.)
Rin: Nozomi-chan, it's time for our night practice~
Rin: (I call out to her, and... Flash! A shooting star passes by.)
Chapter 3 - Unlocked at 2,000 points
Rin: Ah, a shooting star!
Rin: (I accidentally shouted out.)
Nozomi: Oh, Rin-chan? I had a feeling earlier that there would be a lot of shooting stars... I wonder if it was because of you?
Rin: Uwaa~♡ Are you saying that I'm a god of fortune~?
Nozomi: Or a god of plague that sends away all of the stars that bring good luck...?
Rin: Whaaat!? Umm, which one am I~? Come to think of it, I've seen a lot of shooting stars before. Maybe the god of stars has taken a liking to me!
Rin: After all, my name is Hoshizora Rin*! Full of spirit, Hoshizora Rin!!
Nozomi: You're so optimistic - no wonder you and Honoka are the two big positive girls of μ's!
Rin: Ehehe... maybe I am~☆ Hearing you say that makes me happy~♪ By the way, what did you wish for on the shooting star, Nozomi-chan?
Rin: I've seen a lot of shooting stars, but I could never think of a wish fast enough before they were gone~ There were too many choices, and I couldn't decide...
Rin: In the end it's things like, do I want ramen, or do I want taiyaki!?
Nozomi: Hehehe... Is that so? You're missing out with such plain wishes. If everyone in the world were like you, we'd already have world peace. ♡
* "Hoshizora" means "starry sky"
Chapter 4 - Unlocked at 6,000 points
Nozomi: I've been thinking... I don't think the reason why you've seen so many shooting stars is because the god of stars has taken a liking to you.
Nozomi: It must be that because your surname is Hoshizora, ever since you were little you've paid more attention to the night sky than other people.
Rin: Ahh... that does sound like it could be true!
Nozomi: If you look at the night sky more than everyone else, you'll see more shooting stars than everyone else. ♡
Nozomi: Everyone is born with little habits that affect their lifestyle, even if they don't realize it.
Rin: (As Nozomi-chan is saying that... Hm? She seems a little more... lonely than usual...?)
Nozomi: My family has always been moving around due to work, so I switched schools often...
Nozomi: Because of that, I speak with this weird Kansai dialect mixed into my speech. ♡
Rin: Nozomi-chan... could it be that...
Nozomi: ......
Rin: You're... lonely?
Nozomi: ......
Rin: (Nozomi-chan doesn't say anything. But that silence... seems to hold a lot of meaning.)
Rin: (It's a mysterious silence, that seems to mean that she wants to stay like this forever...)
Rin: (With the beautiful night sky, here at school.)
Rin: (And then--)
Chapter 5 - Unlocked at 11,000 points
Rin: Kyaaaa~~ That tickles! Nozomi-chan, suddenly tickling someone isn't fair~!!!
Rin: (Nozomi-chan suddenly starts tickling my stomach.)
Rin: S-Stop~~ Don't do it there~ My stomach is really ticklish~~ Stop it~~ I give up! I surrender! Please stop~~~!
Nozomi: It's your fault for suddenly being so solemn... This is my revenge. ♪
Rin: You're so cruel, tickling someone out of the blue... (I start getting back up as I say that.)
Nozomi: Ah, what a nice view. ♡ I can see your panties~ ♪
Rin: Huh!?!?! (I quickly rush to hold my skirt down, but... I'm wearing a training jersey!!)
Rin: Jeez Nozomi-chan, you're such a liar~!!
Nozomi: Come on, let's go.
Rin: Huh? Where are we going??
Nozomi: Didn't you come here to bring me to the gymnasium for our night practice?
Rin: Ahh~ that's right! Okay then, let's go~ ☆
Rin: (As I turn around to leave, she says something from behind me...)
Nozomi: Hey, Rin-chan... I'm not lonely anymore.
Rin: Huh?
Nozomi: Since I met everyone... I'm not lonely anymore.
Rin: (Nozomi-chan says that and gently pets me on the head. It was a bit of an exciting night...)
Event Point Awards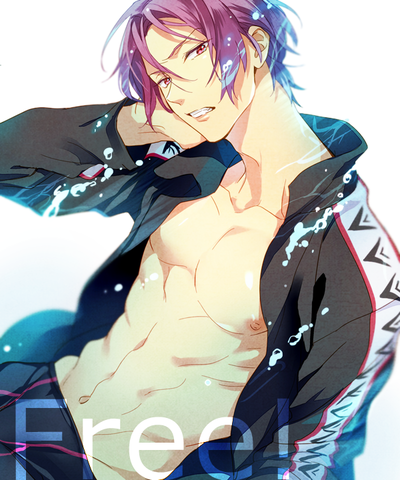 | Points Achieved | Reward |
| --- | --- |
| 10 pts | 5000 G |
| 50 pts | 100 Friend Points |
| 200 pts | 1 Loveca Stone |
| 500 pts | 5000 G |
| 1000 pts | 1 Loveca Stone |
| 1500 pts | 200 Friend Points |
| 2000 pts | Tsukishima Yuuka (Pure) |
| 3000 pts | 10000 G |
| 4000 pts | 1 Loveca Stone |
| 5000 pts | 15000 G |
| 6000 pts | R Alpaca |
| 7000 pts | 300 Friend Points |
| 8000 pts | R Miyama Satoko |
| 9000 pts | 20000 G |
| 10000 pts | 400 Friend Points |
| 11000 pts | SR Rin x1 |
| 12000 pts | 500 Friend Points |
| 13000 pts | 25000 G |
| 14000 pts | 500 Friend Points |
| 15000 pts | 1 Loveca Stone |
| 16000 pts | 30000 G |
| 17000 pts | 750 Friend Points |
| 18000 pts | 1 Loveca Stone |
| 19000 pts | 40000 G |
| 20000 pts | 750 Friend Points |
| 21000 pts | 1 Loveca Stone |
| 22000 pts | 50000 G |
| 23000 pts | 1000 Friend Points |
| 24000 pts | 60000 G |
| 25000 pts | 2 Loveca Stones |
| 27500 pts | 1000 Friend Points |
| 30000 pts | 2 Loveca Stones |
| 35000 pts | 3 Loveca Stones |
Event Point Ranking Awards
Event Rank
Reward
1st - 9000th

SR Rin x2

9001st - 45000th

SR Rin x1

45001st - 108000th
R Yamauchi Nanako

1 Ticket

108001st - 225000th
1 Ticket
225001st - 405000th
3 Loveca Stones
405001st - 630000th
2 Loveca Stones
630001st - 900000th
1 Loveca Stone
Event Song Ranking Awards